The LENSEC Perspective Newsletter – January 2017
LENSEC Exhibits at Intersec 2017

LENSEC, a pioneer in IP video surveillance software, is presenting new features available in their enterprise software, Perspective VMS™. LENSEC representatives will be in Dubai, UAE in January for Intersec 2017, an international trade show and conference for the security and safety industry.
The team from LENSEC will demonstrate key features of PVMS. The exhibit will be at the Dubai International Convention and Exhibition Center in Dubai, UAE January 22-24, 2017. The LENSEC team will be available to demonstrate PVMS and answer questions in Booth #S1-F25.
Perspective VMS is the backbone of systems tailored to our security and surveillance needs. Our enterprise level software is a thin-client application that builds on the intuitive platform for end-users and security administrators.
Come join our team in Dubai and learn more about how you can leverage PVMS for your customers' security projects. Connect with our team by emailing us at [email protected] or visiting our website, www.lensec.com, to learn more.
LENSEC Tech Support Solution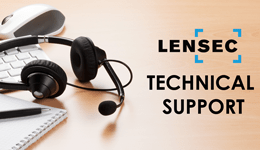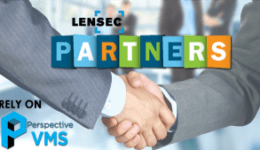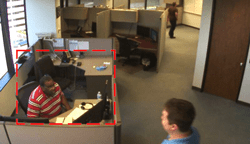 It is not uncommon for integrators to have occasional issues when dealing with customers' installed cameras. The LENSEC Technical Support staff is able to help and Perspective VMS has functional tools to assist when integrator technicians encounter issues.
When a camera becomes unresponsive, the image will have an overlay color like purple, black or rainbow. The camera may appear online but disables access to the user interface. When encountering these issues, it is beneficial to have the camera MAC address and location information.
As a support feature, PVMS provides a capability to store support information in the PVMS Administration module. You can store the MAC address, network switch information, and even save a snapshot image of the original installation view. This may be found on the "Support" tab on the "Edit Camera" window.
The MAC address is especially helpful. It allows the support technician to locate which switch is connected to the camera. If using managed switches, the support technician can remotely reboot the camera by cycling the power on the Ethernet port. This is very efficient when supporting customers remotely. Most of the time the camera will reboot and operate normally again.
If integrator technicians need support, call (713) 395-0800 x1371 or email [email protected] for assistance.
Recently Identification Systems Group (ISG) entered into a partnership with LENSEC agreeing that LENSEC will be the primary video surveillance vendor of choice for ISG integrators. LENSEC will provide software and support to group members using Perspective VMS™ as their video management software in security project deployments.
The Identification Systems Group (ISG) was started in 1982 as an association for photo identification system dealers across North America to provide the best products, services, supplies, and information to their customers at the best possible price. ISG members have recently been adding physical security products and installation to their integration capabilities, increasing the need for a video surveillance vendor.
Both LENSEC and ISG feel that this partnership will provide great synergy. The integrators inside ISG are well versed in both software and network systems and LENSEC provides a capable and competitive physical security platform.
LENSEC is excited about working closely with ISG member integrators. Both Midwest Card & ID Solutions and AAMSCO are part of this association and have been tremendous LENSEC partners. These companies have installed advanced enterprise-level projects using Perspective VMS to provide the backbone of the surveillance network.
Perspective VMS™ has so many great features that LENSEC physical security specialists don't get to talk about all of them when we meet with customers. For example, a great feature that can provide a lot of power is the Fast Find video search.
Fast Find uses advanced video motion detection (VMD) to find action in a specified segment of the video. Standard VMD will watch the entire scene for changes in pixels to determine motion and flag an alert to users. Fast Find takes that function to the next level.
The user can define an area of the video image by drawing a box around it. By then searching forward or backward in the video recording, motion events within the pre-defined section will populate in a list along with a thumbnail. This gives users a chance to review the motion event limited to activity occurring within the search area. The user can eliminate any motion outside of the defined area easily find action within the scene. This is great for searching for objects left behind or stolen items.
If you're interested in learning more about PVMS features, the Perspective VMS Features List is available on our website. Or, you may call us at (713) 395-0800 or email [email protected] for a software demonstration.
Perspective VMS v3.0 Release

LENSEC is pleased to introduce Perspective VMS™ Version 3.0.0 which is the premier video management software running exclusively as an HTML5 rich application. HTML5 is the current evolution of the standard defining Hypertext Markup Language (HTML), for creating web pages and browser-based applications.
HTML5 is the latest website coding language. The new code incorporates advanced feature capability and security within compatible browsers. By leveraging HTML5 as the user-interface, Perspective VMS continues its industry leading approach towards user and application flexibility. PVMS allows for full utilization of live video streaming, forensic archive management, administration and reporting from one robust application accessible from anywhere within an organization.
In addition to the inclusion of HTML5 technology, Perspective VMS v3.0 maintains a similar look, feel and feature set of previous application versions. This includes the ability for advanced features:
• Quick Navigation Between Modules
• Drag-and-Drop Feature Sets
• Dynamic Interface Selections per User
• Device Interaction Controls
• And More
PVMS v3.0 also builds upon LENSEC's approach towards open integration with leading camera manufacturers and security technologies. Advanced 4K camera resolutions are enabled for configuration. The adoption of HTML5 positions LENSEC, not only as a technology leader in the physical security industry but the software market in general. HTML5 development allows Perspective VMS to leverage a highly functional user interface for live and archived video streaming.
In coming months, LENSEC will build upon the v3.x platform with planned maintenance and minor releases to add features and integrations. Audio support will be re-introduced to PVMS with the pending maintenance release, Perspective VMS Version 3.0.1. In order to better serve customers, LENSEC will maintain two release versions as "current" for customers to utilize based upon their needs. Perspective VMS Version 2.7.3 maintains the original Microsoft Silverlight interface.
If you would like to learn more about Perspective VMS Version 3.0.0, you will be able to find detailed information on our website: www.LENSEC.com/PVMS.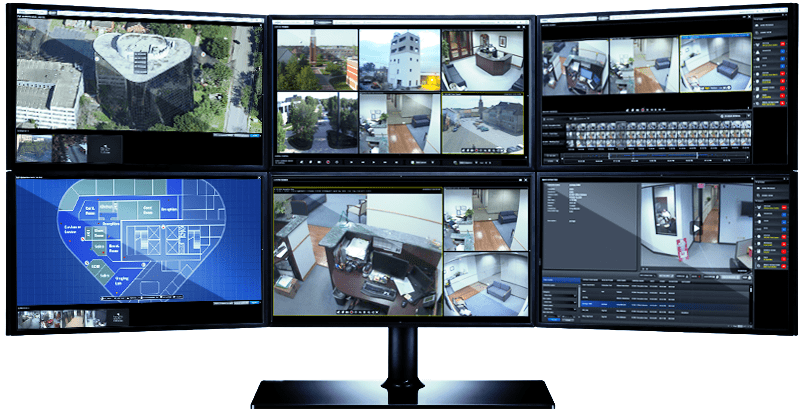 Check out the LENSEC video highlighting Perspective VMS, an intuitive and scalable video management software for IP Security.