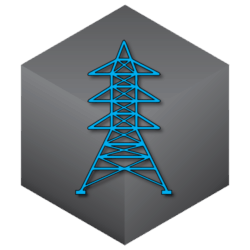 LENSEC's purpose-built security solutions are responsive to first responders with brower-based user and administrative interfaces.
Critical infrastructure is closely monitored for various types of activity. Protecting our nation's physical infrastructure of ports, railways, electricity grids, oil and natural gas storage and distribution systems requires security integration and cooperation among federal, state, and local jurisdictions as well as owners and operators.
Stay in the Loop
Perspective VMS® is able to provide high-quality remote video surveillance. Security technology often needs to interface with other operating systems. PVMS is up to the challenge. This means stakeholders can remain in the loop.
PVMS enables real-time collaboration among team members by allowing users to share video and information with other users. First responders and operators can analyze remote video surveillance for activity and take proactive measures to maintain safety. This allows users a to begin forensic investigation of incidents to determine evidentiary causes and identify suspects.
Situational Awareness
Perspective VMS® can also play a key role in early detection and provide situational awareness for security professionals. PVMS also serves the needs of electricity operators from small municipal-owned utilities to large bulk-power systems required to meet industry standards for physical security.
Critical Infrastructure - Use Case Scenarios
Remote Locations
LENSEC physical security experts have skills in devising unique solutions for out-of-the-ordinary needs. When it comes to critical infrastructure sites, some locations where surveillance is required is less than optimal. Our team of experts can recommend equipment for a variety of deployment needs. For example, we can make recommendations for surveillance gear that is powered by solar energy. Or, for example, provide recommendations for intermittent transmission via cellular LTE modems. Perspective VMS works well with these solutions and more, providing users a capability to monitor security status of remote sites, even logging in remotely to view live or recorded video. Check in with the LENSEC team of physical security experts to learn more about how we can help.