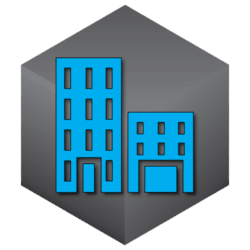 Workplace incidents can expose your company to liability claims. Perspective VMS® helps manage commercial site risk by delivering IP video surveillance. The powerful features in PVMS can increase the capabilities of every camera, allowing you to get more value from each vantage point.
Benefits
Megapixel IP video offers benefits for commercial sites beyond traditional video surveillance. Utilizing IP video increases productivity or efficiency in normal business practices. This is done using high-definition images. A clear video feed can be used to monitor staff and customer activity, providing assurances that safety and security measures are being used.
Add-ons can use video analytics, traffic monitoring, or people counting is an intelligent way to share costs of ownership and see real ROI as a result.
Perspective VMS® is an integrated security management system, joining traditional security applications and business process improvements with the industry's premier surveillance collaboration software. With our share view feature, PVMS allows users to quickly collaborate on events and archived incidents by messaging complete displays along with notes and informational tags.
Establish a Perimeter
Perspective VMS® helps users establish a defensive perimeter around facilities and triggers alerts at the first sign of trouble. IP devices can be integrated into the unified security platform to provide notifications of activity in sensitive areas. PVMS has powerful forensic features assisting in the efficient location of incriminating video files.
Smart Business
PVMS from LENSEC can help your business grow by providing security solutions that evolve with your needs. Capital costs are lowered using standard industry equipment, which provides security in your purchasing decisions.
HTML5 Rich Application
Perspective VMS® is an HTML5 rich application with smart features. This allows network access on any client workstation without the need for thick-client software. PVMS is a true cloud solution that allows businesses to manage remote operations from a central command point or headquarters.
Commercial Solutions - Use Case Scenarios
Multi-Site Locations
Perspective VMS® includes the right tools for building an enterprise security infrastructure. In a commercial market application, sites across regional areas, or even global organizations, may remain linked under the same unified security platform. LENSEC physical security engineers provide recommendations for network architecture across a distributed multi-site deployment. PVMS includes Interlink, a tool to maintain a synchronous connection between autonomous remote locations. Interlink is an advanced framework of interconnected systems. This tool allows for individual sites to operate fully autonomously, including web services. The primary differentiator this functionality introduces is individual web hosts at each site. This can maintain local connectivity when the network connection is lost over the Global Area Network (GAN/WAN) and full functionality of the application must remain. The systems unite under an interconnected framework when overall connectivity is established.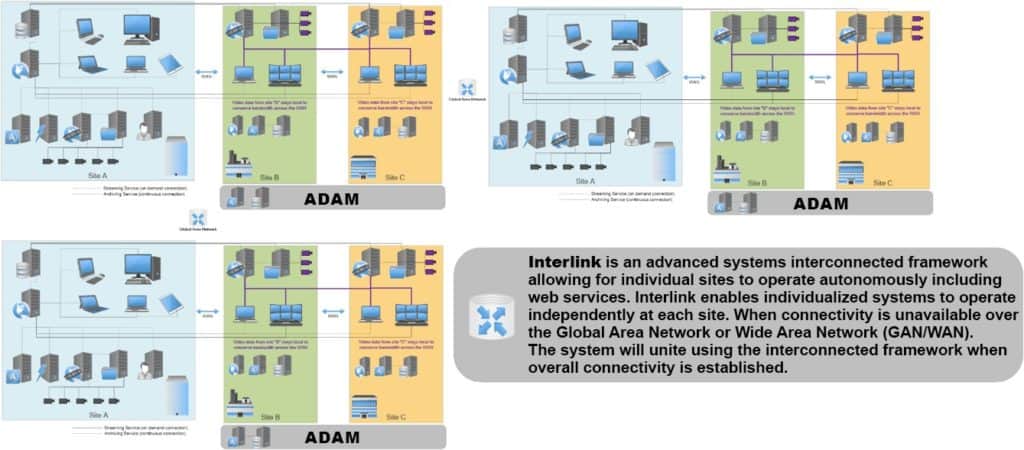 Getting all of your properties under one security platform is powerful and eases management of security assets. There are many additional tools available to provide reporting capabilities, collaborative tools for system users, remote access tools for site monitoring, and workflows to enable notifications for users upon alarm events. To learn more, contact the LENSEC physical security team to find out what Perspective VMS® can do your your commercial security enterprise.