AT A GLANCE
LENSEC Showcases PVMS v3.0 at ISC West 2017
LENSEC Tech Support Solution
LENSEC Partner Focus
PVMS Feature – Neighboring Cameras
PVMS Case Study – Univ. of Ha'il, Saudi Arabia
LENSEC Launches an Updated Website
 The LENSEC Perspective Newsletter April 2017
LENSEC Showcases Perspective VMS at ISC West 2017

With the release of Perspective VMS™ version 3.0, LENSEC is showcasing their enterprise-level video management software at ISC West 2017. Every year the Security Industry Association hosts the New Product Showcase during ISC West in Las Vegas, Nevada. The event started in 1979 to recognize innovative products, services, and solutions in electronic physical security. As a member of SIA, LENSEC is proud to take part in the New Product Showcase this year.
LENSEC has redesigned their flagship product Perspective VMS™, building it exclusively on an HTML5 rich application. While HTML5 is the current standard for web development, it is uncommon to see security applications that achieve true enterprise status by leveraging the HTML5 development platform. This breaks ground in the physical security industry. PVMS allows security integrators and end-users to easily deploy and manage their security video via a thin-client application.
LENSEC's Chief Product Officer Jeff Kellick says, "LENSEC is thrilled to continue our tradition of providing a full-featured software platform for managing video surveillance video and data via modern web browser technologies. Flexibility is key as users and administrators can navigate all of their day-to-day operations and advanced security management from any PC on their network using their personalized secure login credentials."
With Version 3.0, Perspective VMS™ leverages HTML5 to display IP security video using modern web browsers, such as Google Chrome and Internet Explorer. Perspective VMS™ continues to allow full functionality of live video streaming, archived video playback, map-based integration, dynamic reporting, logical workflows, and comprehensive systems administration. All these features are accessible from a web browser without relying on thick client software or browser plug-ins.
LENSEC physical security experts will demonstrate Perspective VMS™ in Booth #24099 during the exhibit at ISC West. We encourage security integrators, technology partners, security consultants, engineers, and other exhibit attendees to come by our booth to experience the power of perspective. Our team is available to answer questions and demonstrate PVMS's capabilities.
LENSEC Tech Support Solution
PVMS Camera Header Information
LENSEC Partner Focus
Professional Sales Agents, Inc.
Perspective VMS Feature
Neighboring Cameras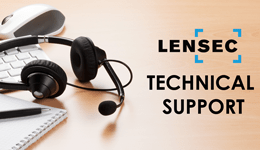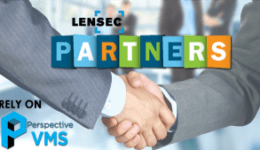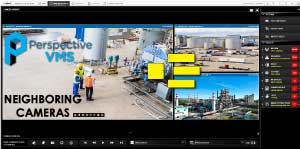 When new users of Perspective VMS™ are looking at the camera viewer and archives module, LENSEC trainers will point out the camera header displays. The header displays a camera streaming status icon, seen in the table below.  The display also shows the camera name and the date/time relative to the video streaming (live video or archived recording).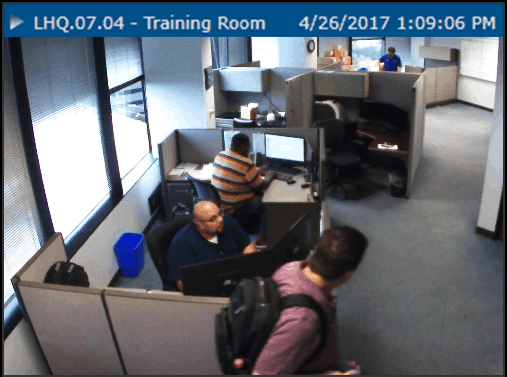 Lead support technician and PVMS trainer, Larry McClelland, says, "by familiarizing users with the camera header and camera status icons below, I can equip customers to answer this question without needing to rely upon tech support".
If the camera viewer header selection is chosen as "visible on mouse over" within the user profile, then moving the mouse over a container will display the header. The header can be made active for moving or controlling in a group by clicking on the header itself. A black header indicates the camera is not selected while a blue header denotes it is active for selection.
If integrator technicians need support, call (713) 395-0800 x1371 or email [email protected] for assistance.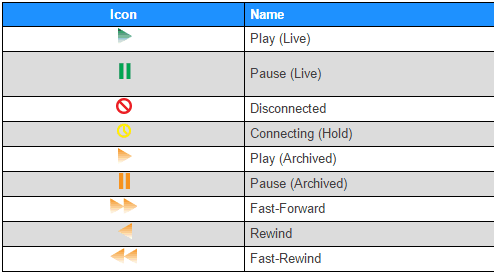 LENSEC is proud to announce a new partnership with Professional Sales Agents, Inc. PSA will be representing LENSEC products in Texas, Oklahoma, Louisiana, Arkansas, Maryland, Virginia, and Washington, D.C. as a manufacturing representative.
PSA has been operating as a manufacturer's rep firm since 1978. PSA, Inc., is a multi-line manufacturer's representation firm that specializes in the sales of telecommunications, data, and physical security products. Adding LENSEC's Perspective VMS™ to their product line is a strategic move to build business in these territories for both companies.
PSA's Sales Team is committed to providing world-class service and support to our customers. Today, more than ever before, customers want solutions along with new technology and training. PSA's continued goal is to create customer demand for Perspective VMS™ and LENSEC through quality representation, and excellent customer relationships.
PSA is considered one of the largest manufacturer's rep firms in the United States. They currently have representation in 13 states as well as Washington D.C.
The team at LENSEC is excited to be working with such a technically qualified group of professionals.
If you are interested in partnering with LENSEC as an integrator, security consultant, or technology partner, please get in touch with us by email or phone. We'd love to talk with you.

Perspective VMS™ has so many great features… One we are excited to tell you about is neighboring cameras.
If you have a large-scale deployment of video cameras, navigating among camera locations shouldn't be difficult in a crisis. LENSEC makes it easier in Perspective VMS™ by adding our neighboring camera feature.
This feature helps users track activity through a site while viewing live or recorded cameras. By associating a camera with other adjacent cameras, the user can track movement throughout a site. The neighboring cameras feature greatly enhances situational awareness during an event or investigation.
When a user is tracking activity through a site, they may not remember how to quickly access cameras by name or location. By selecting the neighbor button on the camera view, they can jump to another camera within the vicinity in time to see the person and quickly note important activity.
Neighboring cameras association usually occurs during project deployment. An administrator or security integrator will map out the cameras and set up the neighboring views. They can associate every camera with other nearby camera locations, grouping them for quick navigation.
Administrators can set this up one time or go back to it to make adjustments as needed.
LENSEC has years of experience providing solutions that work well in many environments including educational campuses, warehouses, oil & gas locations, hospital campuses, commercial properties, water/wastewater, critical infrastructure sites, and more. Perspective VMS ™ brings to power you've been looking for in your customer's IP security projects.
If you're interested in learning more about PVMS features, the Perspective VMS Features List is available on our website. Or, you may call us at (713) 395-0800 or email [email protected] for a software demonstration.
LENSEC and Perspective VMS – University of Ha'il Case Study

THE PROBLEM
Administrators at the University of Ha'il (UoH) have an ongoing desire to provide a secure, safe environment for students on 3 campuses in north-western Saudi Arabia. Prior to deployment of the physical security project, UoH did not have any kind of physical security solution. The security department found it difficult to maintain any level of security or situational awareness on campus.
The campuses need to use security cameras and access control devices to keep an eye on thousands of university students and staff. The security footprint at UoH covers three campus locations. An enterprise surveillance solution across multi-site campuses is necessary to properly secure the locations and comply with government security standards. Updating the security devices and improving coverage across the campuses is a priority for the safety and security administration.
THE SOLUTION
Administrators at the University of Ha'il use Perspective VMS™ by LENSEC to manage and monitor over 900 indoor and outdoor IP cameras. In addition, 150 biometric access control readers are deployed to monitor entrances and exits of several highly-equipped computer and science labs. The security devices are distributed between the education facilities and multi-story buildings. The data center has centralized storage servers capable of providing three months of surveillance data storage retention.
LENSEC's Perspective VMS™ is the unified management software for all security systems. This provides a key advantage to enable the university security team to monitor live cameras and view archive recordings in a centralized location. Using Perspective VMS™, personnel monitor all activities at the campus locations. They can view and generate reports on security events. They also monitor transactions from the integrated ANPR cameras and access control system.
THE CONCLUSION
Now, with cameras, door control, and gate barriers, UoH officials are experiencing a huge benefit in maintaining student and staff safety. The situational awareness has improved and security personnel can quickly monitor student activity and respond to incidents.
With all security systems being monitored through Perspective VMS™, the security department and administration now have the real-time insight into student and staff movement throughout the campuses. This enables security personnel to keep track of suspicious activity and begin a forensic analysis of incidents with the best information readily accessible.
The partnership between LENSEC, Al-Wefaq Arabia for IT, and the University of Ha'il in KSA is providing success in meeting the security requirements set forth by the university. Campuses are secured by a unified security platform built on Perspective VMS. This partnership, with Perspective VMS at the system's core, is keeping students and staff safe.
Read the full case study on the LENSEC website.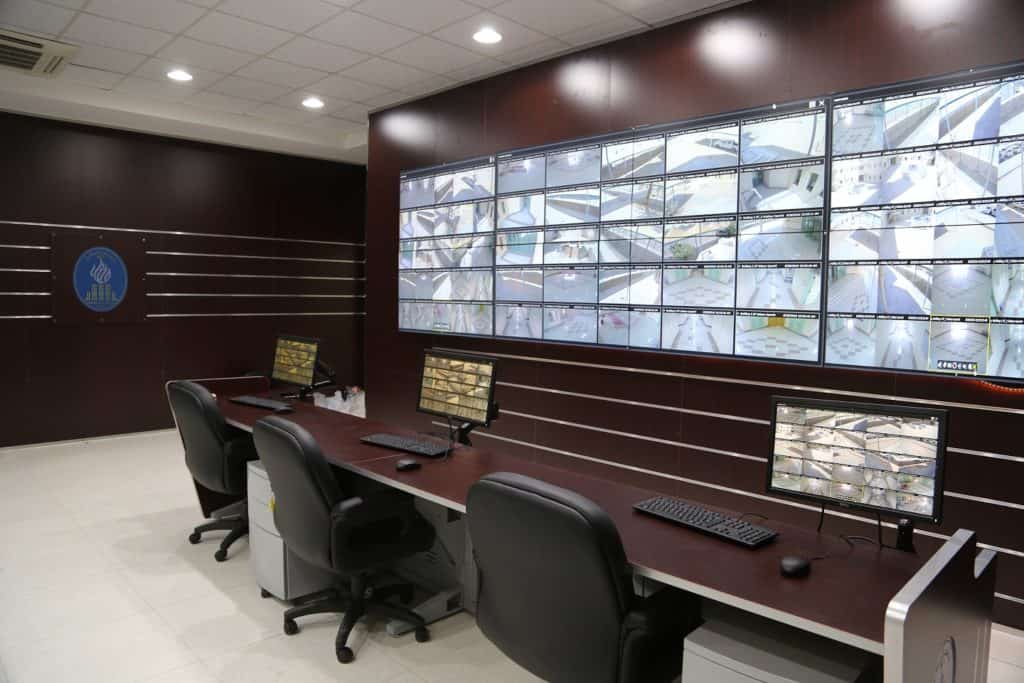 LENSEC Launches an Updated Website 
LENSEC is proud to launch our new website at LENSEC.com. Now we are presenting complete information on the features of Perspective VMS™.
Stop by and check out our resources. See what's going on at LENSEC and what PVMS has to offer.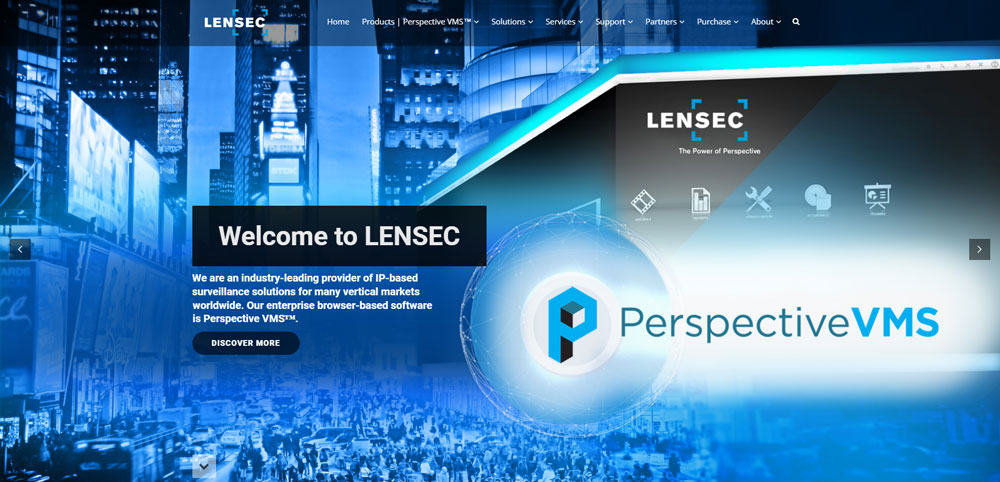 Check out the LENSEC video highlighting Perspective VMS, an intuitive and scalable video management software for IP Security.