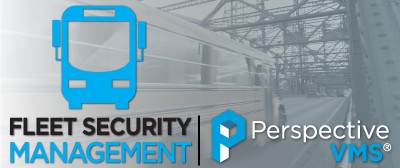 LENSEC FEATURE
LENSEC Introduces Perspective VMS® Fleet Security Management
By: Keith Harris
LENSEC is announcing the release of our next generation software, including fleet management as a new software feature. Perspective VMS® provides a hardware-agnostic version of fleet security management using modern megapixel cameras and hardened network video recorders on board vehicles.
The LENSEC team is experienced at developing solutions for transportation deployment. The development team integrates hardened devices with a wireless infrastructure and advanced software to identify and store video data from vehicles in the field.
Since 2009, LENSEC has helped security integrators serve fleet customers with legacy software, LENSEC VMS. Customers use LVMS to manage over hundreds of buses across large regions. The legacy software provides capabilities for monitoring buses and retrieving video from buses when they return to the depot. However, LVMS has limitations and customers have expressed interest in new features available in Perspective VMS®.
As an integrated security management system, Perspective VMS® acts as a common operating interface to send and receive communication between field devices in vehicles and security personnel. As critical as real-time status notification can be, just as important is archive history and "linking" of events to forensic video. This integration of sub-systems allows security staff to see the entire story.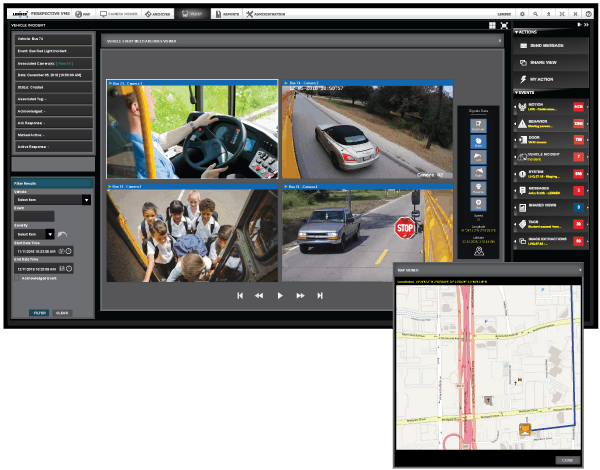 Perspective VMS® Fleet Security Management features advanced capabilities:
GIS-Mapping for location and archived recordings allows system users to monitor bus location or track location of incidents after they occur.
Multiple Megapixel Cameras installed in crucial locations see inside or outside of the vehicle. Higher resolution video captures details missed previously.
Integrated Vehicle Equipment Metadata is collected from brakes, bus stop arms, blinkers, speedometers, etc. The metadata displays in PVMS alongside live or recorded video.
Built-in Cellular Communication provides remote access to users monitoring location, vehicle actions, and live or recorded video before returning to the depot.
Built-in Wi-Fi allows offload of video to the central system archives when the bus returns to the depot. Users can turn the server on or off and retrieve video from the server remotely.
Fleet Management works inside of Perspective VMS® – not as a standalone software product. LENSEC includes Fleet in Professional and Enterprise editions of PVMS for no additional licensing fee.
Jeff Kellick, LENSEC Chief Product Officer, says users managing building security with PVMS can continue security management in the same software that is handling fleet management. This offers ease-of-use for system users and lower overhead for system administrators, further unifying the physical security footprint being managed by Perspective VMS®.
Kellick says, "We want to ensure users of Perspective VMS® can leverage the same intuitive, easy-to-use, centralized management system they already depend on for securing dozens to hundreds of sites with thousands of cameras. With Perspective VMS® Fleet Management, they can provide surveillance for all their fleet vehicles as well. Managing multiple video sources from fleets of any size can be a logistical challenge, whether it's for buses, trains, trucks, or any fleet vehicle. Using PVMS for reviewing incidents, and automatically correlating the video with intelligent signaling from turn signals, bus stop-arms, accelerometer, GPS, and other vehicle equipment, brings the security information together. All of it can be retrieved wirelessly and combined into a central user interface that can be accessed from any browser. This provides much needed flexibility and efficiency for our customers."
Fleet Management in PVMS includes:
Vehicle Control Page: Controls Vehicle-Installed Hardware
Archive Browser/Viewer Page: Playback Archives and Import Videos as Vehicle Incidents
Vehicle Incident Panel: Forensic Investigation of Imported Videos and Image Extraction
Image Extractions Panel: View or Download Video
Map Interface: Vehicle location and metadata is displayed with a timestamp. The vehicle's archived map location matches archived video.
If you are interested in learning more about Perspective VMS® Fleet Management, we have details on our website transportation page, https://lensec.com/fleet/. Call the LENSEC team for more information and to request a software demonstration.
Here is the press release announcing Perspective VMS® Fleet Security Management.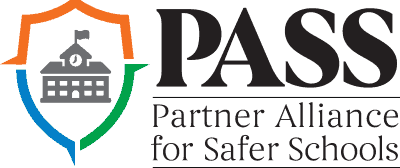 LENSEC FEATURE
LENSEC Supports PASS School Security Guidelines
By: Keith Harris
LENSEC supports the Partner Alliance for Safer Schools (PASS) in promoting their safety and security guidelines for K-12 schools. First established in 2014, the Partner Alliance for Safer Schools (PASS) brings together expertise from the education, public safety, and industry communities to develop and support a coordinated approach to making effective use of proven security practices specific to K-12 environments, and informed decisions on security investments.
PASS is focused on providing officials responsible for school security with guidelines designed to implement a layered approach to enhancing safety in schools. PASS was established in 2014 and works to bring together educators, law enforcement, and those in the security industry. The goal is to develop a coordinated approach, using effective and proven security practices on K-12 campuses. PASS is working to provide school administrators with informed decisions on security investments.
The fourth edition of the PASS Safety and Security Guidelines for K-12 Schools is available, and includes new information addressing growing security challenges experienced in K-12 schools today. This resource is available to help educators and security solution providers when they are planning for and designing appropriate and cost-effective projects for school deployments.
The US Federal Bureau of Information indicates schools have been the second most frequent targets in active shooter incidents since 2000. As a result, K-12 school risk management has been redefined due to active shooter incidents, including those at Columbine High School and Sandy Hook Elementary School.
The PASS guidelines indicate, the threat probability of gun violence at school is low, but the high consequence cannot be ignored. It should always be considered within the full picture of K-12 safety and security challenges.
The Naval Postgraduate School's Center for Homeland Defense and Security released a K-12 school shooting database. The database documents verifiable data regarding gun incidents at K-12 campuses in the United States. Here are some surprising findings found in the information presented.
K-12 School Shooting Statistics:
There have been 1,300 school shooting incidents since 1970.
2018 had the greatest number of incidents since 1970, with 82 recorded incidents. The next highest year was 2006 with 59 incidents.
2018 was the highest year for the number of victims killed, including the shooter, with 51 killed.
California, Texas and Florida are the top three states in the U.S. with the most incidents.
669 incidents occurred outside on school property and 588 occurred inside the school building.
Most school shootings occurred in the morning.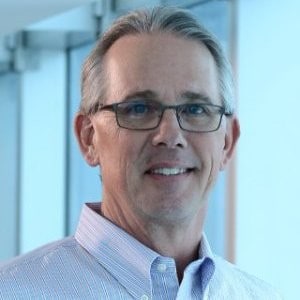 Mark Williams is the Vice Chairman for PASS. He explains the reason PASS exists is to help provide direction for school security. Williams says, "School administrators are experts at providing education.  They are not experts in security. There are a plethora of options out there, and a plethora of solutions out there, they have to navigate through in order to bring a secure schools system together. It's a road map that the schools can follow, so that they're not developing haphazard approaches to school security and securing their environments."
A site survey and risk assessment should take place in the planning stages for any security project. When you are deploying cameras in outdoor areas, you obviously are more open to intrusion due to lack of walls and secure barriers. It's important to consider layers of security around sensitive zones.
Williams says, "At PASS, we take a layered approach to security. Layers consist of components that are designed to deter, detect, and delay adversarial behaviors. As one layer is bypassed, the next layer picks up additional protection. And, the asset that were protecting is at the center, which are our children."
These concentric rings of security, building inward towards the sensitive zone, are helpful for evaluating the amount and complexity of the necessary security needed.
PASS has a video featuring Mr. Williams explaining the great need for these guidelines and why they were developed. If you want to learn more, here is a link to the video on the PASS website.
Experts at LENSEC recommend security integrators engage with schools and offer their expertise and help in developing security that is consistent with the PASS guidelines. The guidelines are fundamentally helpful in getting security solution providers and educators on the same page regarding security.
PASS safety and security guidelines and other resources are available on their website. We've also provided copies here for school administrators and public safety officials.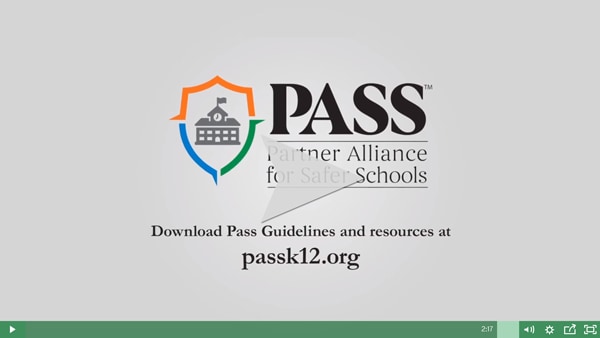 LENSEC SUPPORT 
Advancing Your Professional Skills
By: Nick Stigers
Professional development is the process of improving one's capabilities through education and training within the organization or utilizing outside resources. Improving employee skill sets is beneficial for both the employee and the company. In a study by the Association for Talent Development, researchers find employees of companies offering comprehensive training programs experienced 218% higher income than employees of companies that did not. The companies themselves experienced 24% higher profits over those who did not offer comprehensive training programs.
There are many benefits to improving the skill set of employees, such as increasing productivity, increasing employee retention, boosting morale, increasing calibration, and increasing company wide competency, among other benefits. Improving a skill set isn't reserved for the inexperienced. For experienced individuals, it's an opportunity to increase expertise, remain updated on current standards, spur creativity, and reduce complacency. Here are some tips to help you get started with improving or expanding your skill set.
Set Goals
How does one prepare for a marathon? It's simple, one mile at a time. Learning a new skill can seem like an overwhelming and momentous task at times. Breaking large goals down into several smaller and highly achievable sub-goals may make the task seem more straightforward. Doing so helps to define a clear path towards achieving the main goal, aids in progress tracking, and helps keep you motivated.
Make an action plan to achieve the sub-goals and stick to it as much as possible. Review the action plan regularly and adjust when necessary. Avoid modifications to the action plan that unnecessarily prolong the timeline towards achieving the main goal.
Invest in Yourself
Treat yourself as an appreciating asset that's worth investing into and invest into that asset often. Even the busiest individuals can find a few spare minutes each day to improve their skill set. According the Census Bureau the average commute time is about 26 minutes. This time spent traveling can be the perfect opportunity to listen to a podcast or an audio book with content chosen to meet goals. For individuals that are passengers, this is a great opportunity to read or watch videos on topics relevant to your training plan.
Try to put in a daily effort toward developing your skill set. If a person used just 1% of their day, approximately 15 minutes, to improve their skill set then that individual would have invested over 7 hours in training time at the end of the month. Annually, that would add up to nearly 100 hours of time invested in personal development with very little effort.
Apply Your Skills
Practicing a skill is one of the easiest ways to maintain, develop, or improve. Volunteer to assist or take on projects that allow you to apply the skills that you are developing. Doing so allows you to gain valuable hands on practical experience and gain additional knowledge. Volunteering within your organization allows you to apply your skills in a reduced risk environment with assistance readily available.
Join a Professional Association
Professional associations often have access to a myriad of training materials and training opportunities. These organizations are one of the best places to gain knowledge of current industry standards, best practices, and to network of other industry professionals and experts. Often there's a small fee to join these organizations, but the benefits usually outweigh the costs when you factor in the added benefits.
Take Advantage of Online Resources
Chances are the learning materials for your desired skill isn't shrouded in secrecy. Others are likely seeking similar information. Software Developer Mitch Kapor once said, "Getting information off the Internet is like taking a drink from a fire hydrant." There are multitude of resources available online for practically any skill. You may already have access to free educational material through your employer or an organization where you hold membership. Use these resources to your benefit. But, be cautious in your approach. Carefully evaluate the resource before investing time and money into it. The resource should be structured well, goal-oriented, and lead by a respected instructor.
Take Advantage of Free Training and Certification Programs
Often manufacturers will offer training and certification opportunities free of charge. Free seminars, conferences, workshop, and even certification classes are offered by some manufacturers or their partners. At LENSEC, our training team of physical security experts offer several ways to learn free of charge. We offer free training resources, trials, demos, tutorials, webinars, classes, and more.
Future-proof Yourself
Fortran is a programming language that's served its advocates and users well for decades, but alas, it's a language that's nearing extinction as companies migrate to modern code. As standards and technologies change over time, the desirable skills of today may not be desirable skills of the future. Remain open to learning skills in new emerging technologies because you'll never know when they'll take off. For example, just a few years ago the concept of the blockchain was thought to be something that was reserved for cryptocurrencies. Today, major banks are looking to implement the system to prevent fraudulent transactions.
Find a Mentor or Personal Trainer
Similar to having a personal trainer in a gym, a mentor can provide valuable knowledge and advice in your field of study. A mentor can also help identify gaps in your skill set and can assist with helping you fill those gaps. It's important to find the right mentor. A good mentor should be willing to share their expertise and skills, willing to provide guidance, takes a personal interest in the mentoring relationship, and is respected by colleges and the organization.
Taking Charge
So, take charge of your skills and plan well for training opportunities. The clear path is yours to choose. If you're interested in training resources we have available at LENSEC, please contact us. You can visit our training page on the website for information on upcoming training classes.

LENSEC is pleased to announce our partnership with E2 Optics. Our new VAR partner, E2 Optics, is an award-winning, woman-owned IT solutions provider headquartered in Denver, Colorado. As a trusted adviser and go-to industry expert in emerging technologies, E2 Optics provides turnkey, mission-critical services for data centers, including structured cabling, audio visual, electronic physical security, wireless, and distributed antenna systems. E2 Optics is able to design, engineer, and install complimentary IT solutions, offering an advantage to clients by streamlining efficiencies. This decreases total cost of ownership and increases return on investment. With certified credentials, the E2 Optics team provides industry knowledge and expertise.
E2 Optics supports national enterprise and federal government market sectors with certifications as a woman-owned business. Kristi Alford is the President and CEO of E2 Optics. She founded the company in 2010. Alford envisioned creating a new type of structured cabling services company based on an enterprise approach focused on a customer service model. Many years in the IT industry influenced Alford's belief in great quality of service and great customer service. Her insight, along with the great team at E2 Optics has resulted in one of the largest and fastest-growing structured cabling companies in the U.S. today.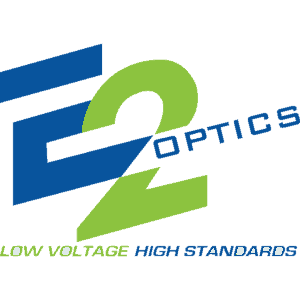 As a VAR Partner, E2 Optics is an authorized reseller for LENSEC. The partnership allows the company to sell Perspective VMS® to their customers. Tom Owens, Security Division Manager at E2 Optics, loves the ease of use and intuitive nature of LENSEC'S Perspective VMS®. Owens says, "Perspective VMS® is a fully-functioning, enterprise VMS solution that doesn't require any thick or thin clients to run. The entire operations of the VMS are run through the website making deployment and administration much easier. We really like the development approach that LENSEC takes with their product and we are excited to be a new partner with them."
E2 Optics is headquartered in Denver, CO and has locations across the company. The team at LENSEC is proud to have this VAR Partner join the ranks of our team. We are committed to mutual success in joint efforts.
If you're interested in becoming a VAR Partner with LENSEC, please reach out to our team of physical security experts. We look forward to scheduling a time to demonstrate Perspective VMS® and talk about ways a partnership will work for security integration VAR partners.
Physical security experts at LENSEC consider the Share View feature in Perspective VMS to be a great tool for collaboration in the software. The Share View function is found in the action panel and provides a capability for pushing any view to another user on the system. This is helpful when your using the camera viewer, the archives module, or saving your work, making it easier to resume later.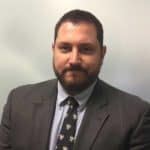 Jeff Kellick recently shared with LENSEC partners in a certification training about Share View. Kellick says, "Share View is definitely in the top five. What's great about this? When I'm working in archive and I find what I'm looking for. If want to convey that information to another user, I have to describe the time code for each video clip and the camera identification for each clip. That's a lot of information to convey for just a few cameras. And, then the user has to try and get it right to that point to get what I'm trying to tell him. Well, you could do that… Or, you could just hit Share View. It will send the message, showing up in the Share View area of the event panel. I can also push that Share View immediately to user, overriding whatever he's doing, and force this view upon him. Or, I can just prompt him to navigate to view it."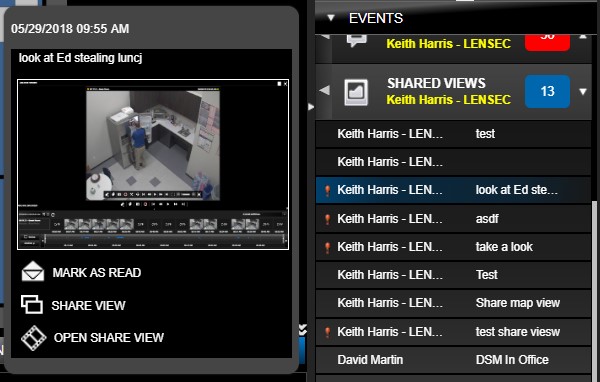 Another way to use Share View is with a public view monitor. The user can set up the view arrangement on their workstation and push the view immediately to override what is there. This can be done without even accessing the workstation powering the monitor view.
Kellick says, "You can just save this and send it to yourself and it will end up showing in your shared views.  Now, you can quickly navigate back to it, kind of like a work in progress. This is where I was. This is what I was looking at. You can bring that right back up and come back to it the next day."
So, there are multiple aspects to the Share View Feature that are beneficial for users. LENSEC developers continue to listen to PVMS end-users and system integrators, looking for ways to advance and improve the software. Since LENSEC is an agile company, our developers prioritize feature requests, turning them around in a relatively short time compared to some companies.
In the video below, Kellick walks us through PVMS Share View, demonstrating the ease of using this feature.
Perspective VMS® Share View Demonstration
If you're interested in learning more about this feature or others available in Perspective VMS®, please contact our team for a demo or more information.

LENSEC FEATURE
LENSEC Experts Demo Pre-Release Version of Perspective VMS® v4.0 at ISC West 2019
By: Keith Harris
LENSEC Physical Security Experts will be at ISC West 2019 in Las Vegas to demonstrate the latest feature additions for Perspective VMS®. This will be a release preview in advance of a major software roll out. In April 2019, LENSEC will release Perspective VMS® v4.0 with notable improvements over previous software versions. The LENSEC team will showcase several of these features at ISC West prior to the official release of PVMS v4.0.
While at ISC West, the team from LENSEC will be available at booth #L8 in the lobby of the Sands Convention Center in Las Vegas, NV. Look for signs in the lobby in front of the Expo Center pointing to the LENSEC booth location.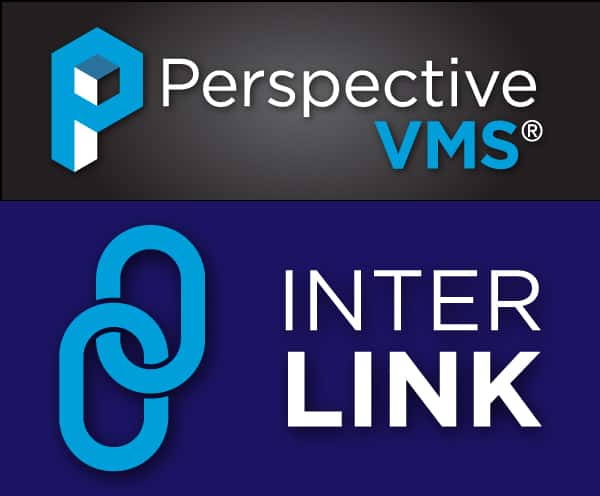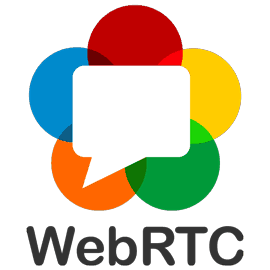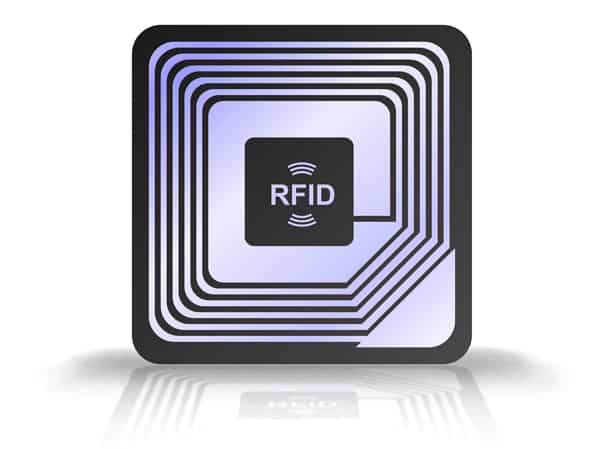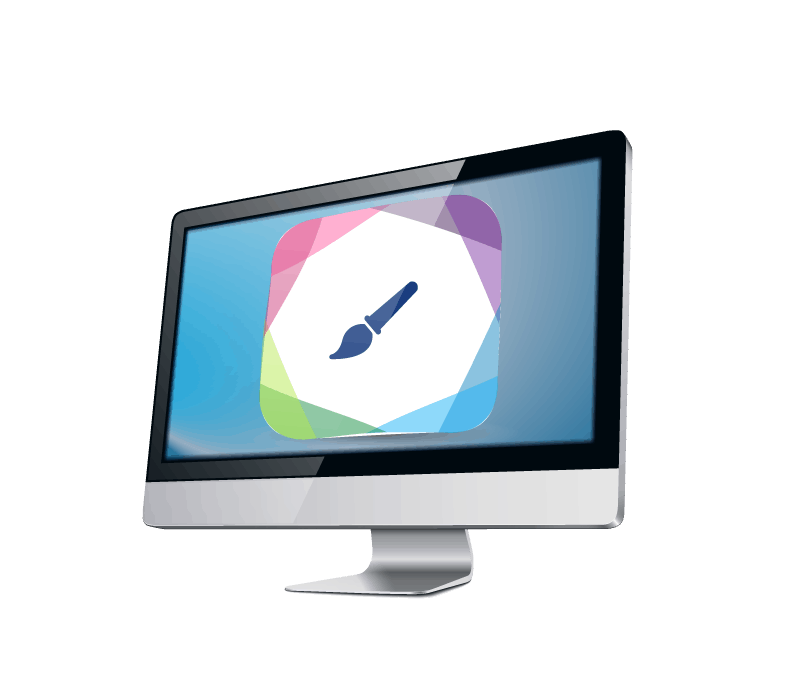 In version 4.0, Perspective VMS® will add notable new features, including the following:
Interlink – PVMS Interlink is designed for a distributed multi-site. This is an advanced framework of interconnected systems. These allow for individual sites to operate fully autonomously, including web services. The primary differentiator this functionality introduces is individual web hosts at each site. This can maintain local connectivity when the network connection is lost over the Global Area Network (GAN/WAN) and full functionality of the application must remain. The systems unite under an interconnected framework when overall connectivity is established.
WebRTC – Previously tested in PVMS v3.5.0, WebRTC is a communications protocol for secure video streaming. With the release of PVMS v4.0, WebRTC will become the standard for HTML compliant adaptive streaming. This will enable PVMS with the ability to stream within a container supported by HTML5 compliant web browsers, including Apple iOS. There is a technical article explaining WebRTC in The LENSEC Perspective Newsletter – January 2019 edition.
RFID Integration – PVMS v4.0 adds the ability to initiate or trigger a programmable action using a Workflow routine based on a defined event from a configured Radio Frequency Identification Device (RFID).
Custom Themes – In PVMS v4.0, users will have the ability to change the interface, enabling choice of layout and colors.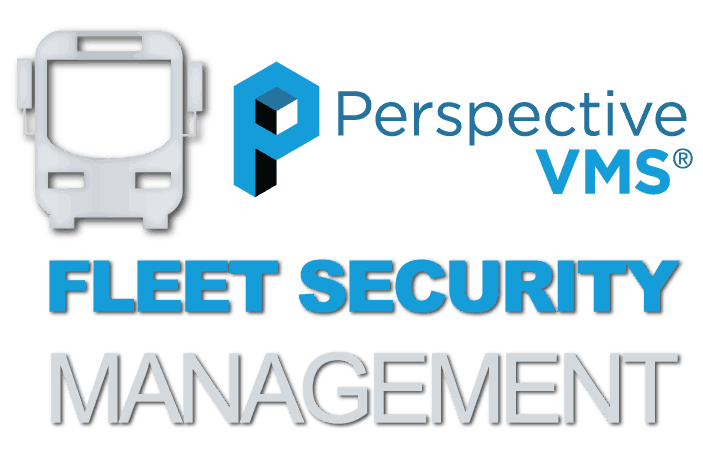 The LENSEC team will also be demonstrating Perspective VMS® Fleet Security Management. This is a new feature released in PVMS v3.5 enabling management of security applications and video from the transportation fleet. PVMS provides a hardware-agnostic version of fleet security management that can be used with security equipment on-board vehicles.
Fleet Security Management helps unify the security footprint under one platform. Now fleet security can be monitored using the same software as traditional building infrastructure.
New features added for Fleet Security Management include the following:
GIS Mapping
High Resolution Video Archived for Forensic Investigation
Metadata Captured from Integrated Vehicle Equipment (brakes, bus stop arms, blinkers, speedometers, etc.)
Built-in Cellular Communication Provides System Access While Vehicles are Deployed
Built-in Wi-Fi Enables Video Access When Buses Return to the Depot.
The LENSEC team invites security integrators and their customers to stop by and visit us at ISC West. Contact us to schedule a demonstration or discuss your upcoming projects with our team.
LENSEC PVMS Technical & Sales Training Dates
Houston, TX, USA
APRIL TRAINING
SALES TRAINING
DATE:
April 9, 2019
LOCATION: LENSEC ISC West Suite,
Venetian Hotel, 3355 S Las Vegas Blvd,
Suite #TBD – Call 202-213-4824 for Access
Las Vegas, NV
TECHNICAL CERTIFICATION TRAINING
DATE:
May 16-17, 2019
LOCATION:
LENSEC Headquarters
3151 Briarpark Drive,
Suite #125,
Houston, TX
TECHNICAL CERTIFICATION TRAINING
DATE:
June 13-14, 2019
LOCATION:
LENSEC Headquarters
3151 Briarpark Drive,
Suite #125,
Houston, TX 77042
United States

ADDITIONAL TRAINING DATES
IN HOUSTON & REGIONAL LOCATIONS
THROUGHOUT THE YEAR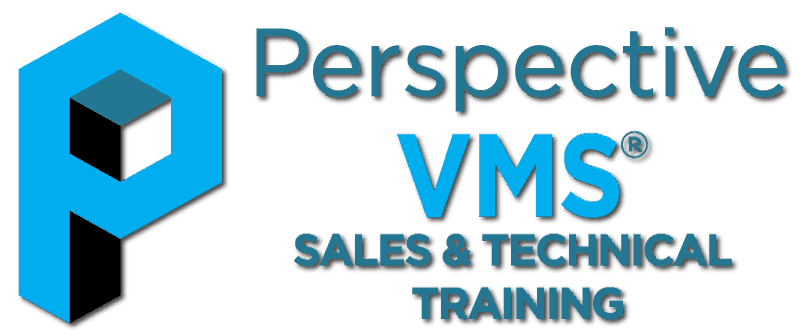 ESX 2019
Indianapolis, IN, USA
DATE: June 3-6, 2019
BOOTH: #132
LOCATION: Indiana Convention Center
100 S Capitol Avenue,
Indianapolis, IN 46225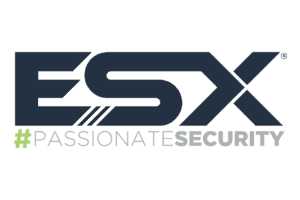 IACLEA Conference 2019
Vancouver, Canada
DATE: June 25-28, 2019
BOOTH: #TBD
LOCATION: Fairmont Hotel Vancouver
900 West Georgia Street
Vancouver, British Columbia, Canada V6C 2W6