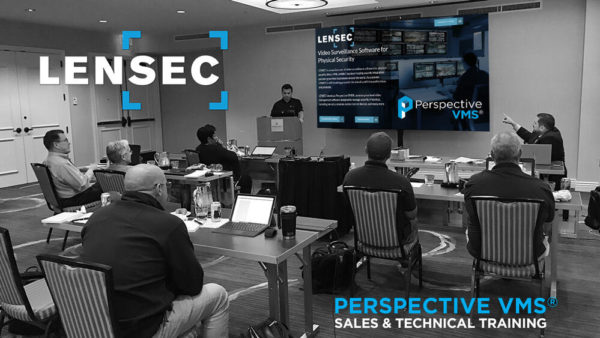 LENSEC FEATURE
LENSEC Announces Perspective VMS® Online Training Academy
By: Keith Harris
LENSEC has launched a series of training courses online covering Perspective VMS® product features, user certifications, partner sales techniques, technical certifications, and advance administrator operations. Training specialists at LENSEC are developing classes for partners that cover many course tracks for users and partners.
The initial course available is a Basic User Certification covering product introduction of the Perspective VMS® software. The user course track is designed to present general and advanced product information for customer end-users. The course track begins with introductory information in the first course, providing an introduction to the modules and key navigational components.
The course track then progresses to the Advanced User Certification, providing course material on system architecture, advanced features, video archive extractions, user and group management, and more. The advanced courses have pre-requisite courses that must be completed, building a level of knowledge as you go through the course track.
PVMS Administrator Certification details configuration of the software. End-User administrators can set up the software to customize the experience for the client user. The course covers the configuration of maps, cameras and stores, server setup, and custom administration information.
The PVMS Design Administrator Certification covers advanced software design techniques for admins wanting to make the most of the software. This course track explains external map design, configuration of workflows, and access control integration. These topics are not needed by all administrators but could be useful for administrators working with some advanced features.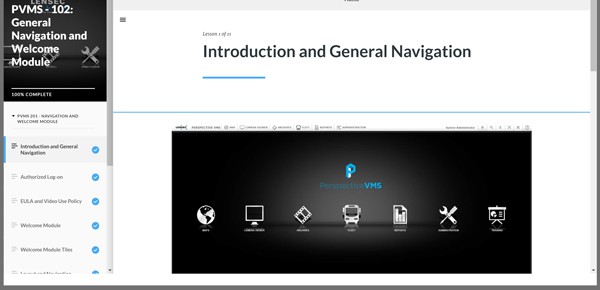 LENSEC Security Integration VAR Partners often will be involved in the installation and technical maintenance of Perspective VMS® systems. The PVMS Online Training Academy offers a course track for partners as well.
Many times, the partner technician will be involved in setting up the PVMS system as part of their security deployment on behalf of their customers. The course track covers partner information progressing from a basic sales certification to a technical certification for installers and designers.
In the PVMS Basic Sales Certification, partner representatives will receive an overview demonstration of the software. This demo is designed to provide sales staff with basic knowledge of PVMS and give them the needed information to sell the product to prospective end-users.
Our LENSEC Training Specialists have included some history on the company and evolution of PVMS that helps to provide a depth of understanding for prospective customers. This entry-level partner course covers value propositions that sales professionals may leverage with their prospects. Finally, this training class covers ordering logistics, so VAR partners know how to obtain software licenses for Perspective VMS®.
In the PVMS Advanced Sales Certification, partner representatives will take a deep dive into PVMS and LENSEC values. This course covers advanced sales techniques and requires course attendants to take the pre-requisite sales and user basic certification classes.
The PVMS Installer Technical Certification covers information relevant to the security integration technician. We detail software installation for Perspective VMS® and SQL database. The class also covers software upgrade information and licensing.
The PVMS Designer Technical Certification is more advanced, providing detailed information about configuring archive settings, setting up schedules, and system settings. The pre-requisites are the design administrator certification and the installer technical certification classes.
The Engineer Technical Certification is the highest technical certification for Perspective VMS®. This class covers Active Directory, pass-through authentication, configuration and design for video analytics, and other complex details of the software. This certification is the highest technical achievement available in the PVMS Online Training Academy.
The PVMS Online Training Academy can be accessed either from a computer or a mobile device. Trainees need to plan to have access to Perspective VMS® at the time they are going through the training courses. Access to PVMS is available from the demo running in Houston, TX at LENSEC Headquarters or from a local installation deployed by the trainee at their site.
Viewing the training on a mobile device and have PVMS available on the PC browser is recommended. As an alternative, having the training open in one browser tab and PVMS open in another browser tab is suitable. When trainees register for the PVMS Online Training Academy, our training specialists give the trainee access to our Houston demo with purposefully assigned permissions relevant to training.
The online training academy can be accessed via the PVMS Training Site Link. New users will want to register to receive login information for the PVMS Online Training Academy and a PVMS Demo login. LENSEC Chief Product Officer, Jeff Kellick, provides basic training academy information in this introductory video. This video and a link for the PVMS Online Training Academy is available on the LENSEC training page.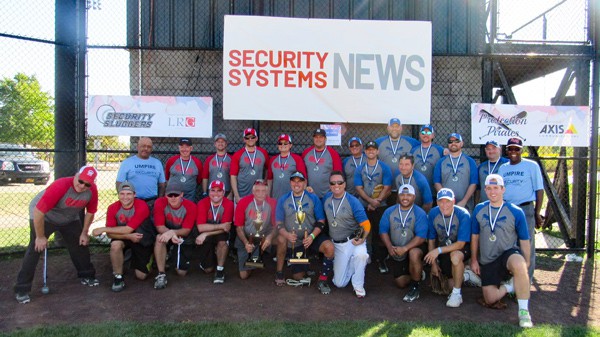 LENSEC FEATURE
LENSEC Sponsors the Mission 500 Security Softball Game
By: Neil Haley
LENSEC recently sponsored the Security Softball Game, a fundraiser for Mission 500. This year's game was the 5th annual event supported by the security industry and serves the needs of children and communities in crisis.
The softball fundraiser took place on Sunday, September 15, 2019, at Overpeck Park in Leonia, NJ. This year volunteers pitched in to help with additional charity work, including building two homes with Habitat for Humanity Paterson and filling over 400 backpacks with school supplies for underprivileged children. The care packs are donated to children living in severe poverty in the South Bronx.
This fundraiser successfully raised $41,000 for participating charities. "We are thrilled that we achieved our financial and care pack goals again this year," says Tom Nolan, Director of Strategic Partnerships for Mission 500. "In addition, it was exciting to see Mission 500 members working with the Habitat for Humanity organization to create homeownership opportunities for families."
Additionally, $2,500 of the proceeds raised will be donated to the New York Firefighters Burn Center Foundation Children's Camp, a not-for-profit dedicated to the advancement of burn care, research, prevention, education and the proper treatment of burns. The organization also sends burn victims under the age of 18 to have fun at summer camp.
"The security industry community never fails to show their support, whether it is with this annual Softball game or the many other events that the Mission 500 organization works with each year," says Ken Gould, Mission 500 chairman and owner of KJG Consulting. "Thank you to everyone who participated and special thanks to the event sponsors. We could not have done it without you."
LENSEC has participated in Mission 500 events previously. In the Spring of 2019, employees from LENSEC participated in the Security 5K/2K at ISC West. The company is dedicated to participating in Mission 500 events and supporting the organization's efforts to serve the needs of kids in crisis.
Neil Haley from LENSEC participated in this year's Security Softball Game and volunteer efforts. Neil says, "My family enjoyed helping out and being part of this amazing charity event. For the Habitat for Humanity event, we prepared the site pour the foundation by moving gravel at one site. At the second site, we hammered nails and put up the foundation. My family helped to assemble backpacks for school kids. My favorite part was the home run derby. I participated and hit one to the warning track."
If you would like to learn more or donate to a future event, please visit www.mission500.org.
---
MISSION 500 SECURITY SOFTBALL GAME EVENTS SUMMARIZED ON THE NEIL HALEY SHOW
Neil Haley interviews Jeff Eichenlaub about Mission 500 Security Softball Game.
---
A critical component to providing significant value to end-users is a strong service offering. One of the ways LENSEC helps enable partners to provide great service for the Perspective VMS® product is through regular software upgrade management.
AGILE SOFTWARE DEVELOPMENT
LENSEC is an agile software development company and as such, we cycle through development sprints and several product releases each year. These releases enable new features and increased functionality within the software. The feedback gained from partners and users is a critical component to offering quality software upgrades with such frequency.
Integrators can differentiate themselves and Perspective VMS® from competitors, by offering end-user access to a number of these software releases throughout any given year. Not only does this illustrate value to the user but it also encourages software maintenance renewals in subsequent years.
To assist users and partners in the evaluation process, LENSEC provides release notes with each version of PVMS released. These notes define new features, existing feature enhancements, and any bug-fixes. LENSEC also provides upgrade assistance through our world-class support team.
Upgrading is designed to be as efficient and simple as possible. Due to the PVMS architecture and its HTML5 application design, only the servers require a software update. All client machines are automatically upgraded when the user logs in to the updated server.
VERSION IDENTIFICATION
Often reviewed in PVMS certification training, LENSEC maintains a system or method for naming product versions. LENSEC's software versions consist of 4 components (ex. Version 3.3.2.1).
The first number in the sequence represents the MAJOR product version. Major versions are associated with a significant software change. For example, in Version 3, Perspective VMS® shifted from Microsoft Silverlight to HTML5.
The second number in the sequence designates a MINOR product release. Minor versions are associated with incremental feature additions and product enhancements. Both Major and Minor software versions are pre-planned by LENSEC engineers for systematic release, approximately once per quarter.
The third number in the sequence is reserved for MAINTENANCE releases. Maintenance releases are ad-hoc releases issued as necessary with a new feature that may be time sensitive or a software adjustment that is required mid-cycle. These releases will occur within the normal installation development cycle and thus could be more frequent depending upon the need.
The fourth and final number represents a BUG-FIX. There will be times a software incompatibility is noted either in the application or within a new browser release (i.e. Chrome, Firefox, Edge). When this happens, LENSEC issues an emergency bug-fix release by adjusting the previously released version for that immediate fix.
PVMS VERSION RELEASE PLANS
LENSEC will soon be releasing Perspective VMS – Version 4.1.0 with plans to have 4 more minor releases over the next year leading up to Version 5.0. To determine your current version installed, simply navigate to the help menu (Question mark icon) within the software.
For more information and support on software upgrades please reach out to LENSEC Partner Services ([email protected]). Also, LENSEC will offer recommendations and reminders to partners based upon any open support cases registered with our Customer Support team.
If you need to reach customer support, you can email us at [email protected] or call us at +1 (713) 395-0800 Option +1.
LENSEC is pleased to be partnering with Integrated Precision Systems (IPS), a security integration company based in Twinsburg, OH. Founded in 1998, IPS provides design, installation, and support of access control, video surveillance and fire systems. Their systems are installed in a wide variety of industries with unique requirements and challenges. IPS prides itself on their comprehensive knowledge and expertise in navigating the regulations, risks and requirements each of their customers requires.

Rob Jackson is the President of IPS. He leads a team of professionals designing security systems, implementing maintenance programs, and assessing risk on behalf of customers. Rob began considering LENSEC and Perspective VMS® because if the software integration with Galaxy Access Control Systems.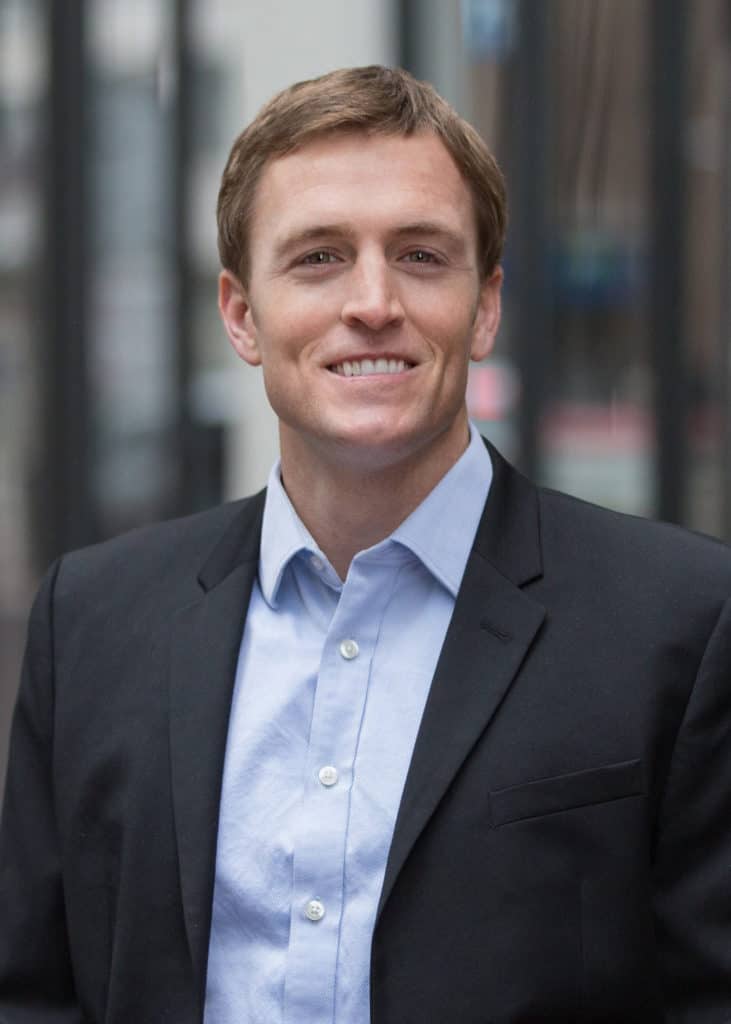 Jackson says, "As a company, we liked how seamless the integration with Galaxy demonstrated. We also like the LENSEC support model which included extensive sales and technical training as well as in field installation assistance on our 1st pilot with Galaxy integration. It is impressive that a manufacturer would come on site to the school to install a pilot system so our customer could see how the Video Management System and Galaxy Access Control would work together for them. The pilot was impressive with the access control system tracking people moving through video stored in Perspective VMS® video archives. Of particular customer interest was the application time stamping investigation reports on the activity. Additionally, the search engine(s) allowed for rapid searching by name, day and time by mining the meta data from the access control system. This ability saves clients' money and resolves issues quickly. LENSEC has done a very nice job with maps. It is like a Mobile security guard. We really like the ease to use which fosters rapid customer adoption."
---
ROB JACKSON OF IPS TELLS NEIL HALEY, THE TOTAL TUTOR, WHY HE PARTNERED WITH LENSEC
---
Rob Jackson of IPS Tells Us Why He Partnered With LENSEC
The Neil Haley Network's What's Your Perspective Radio Show: Neil Haley, The Total Tutor, interviews Rob Jackson of Integrated Precision Systems.
IPS has worked across industries and built comprehensive knowledge to serve each industry need.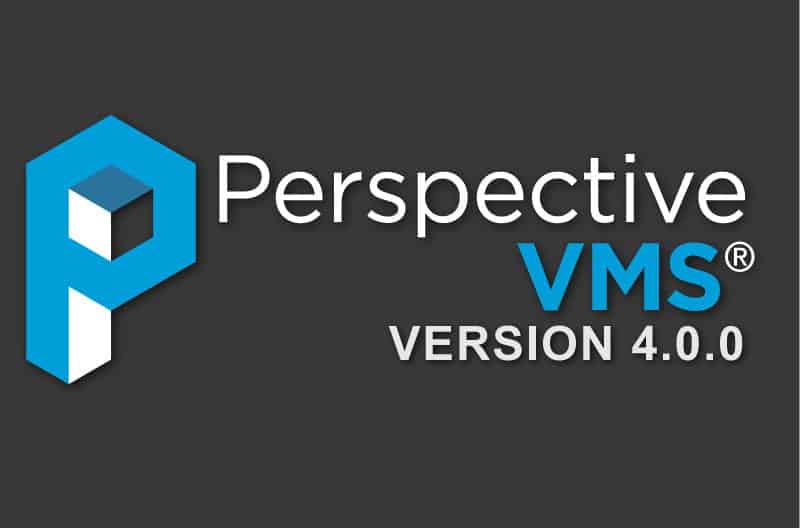 PVMS PRODUCT HIGHLIGHT
PVMS Store Status Report Helps End-Users Achieve Archive Retention Goals
By: Keith Harris
Perspective VMS® provides good capability for generating helpful reports within the software. These reports give you an overview of your system operations, helping you make wise choices about a variety of deployment or maintenance goals.
One report that is especially helpful is the Store Status Report. This reports shows archive storage deficits based on archiving targets, actual archive span, and storage capacity.
This report can be found in the Reports module. Look under the analytics report container for the store status report.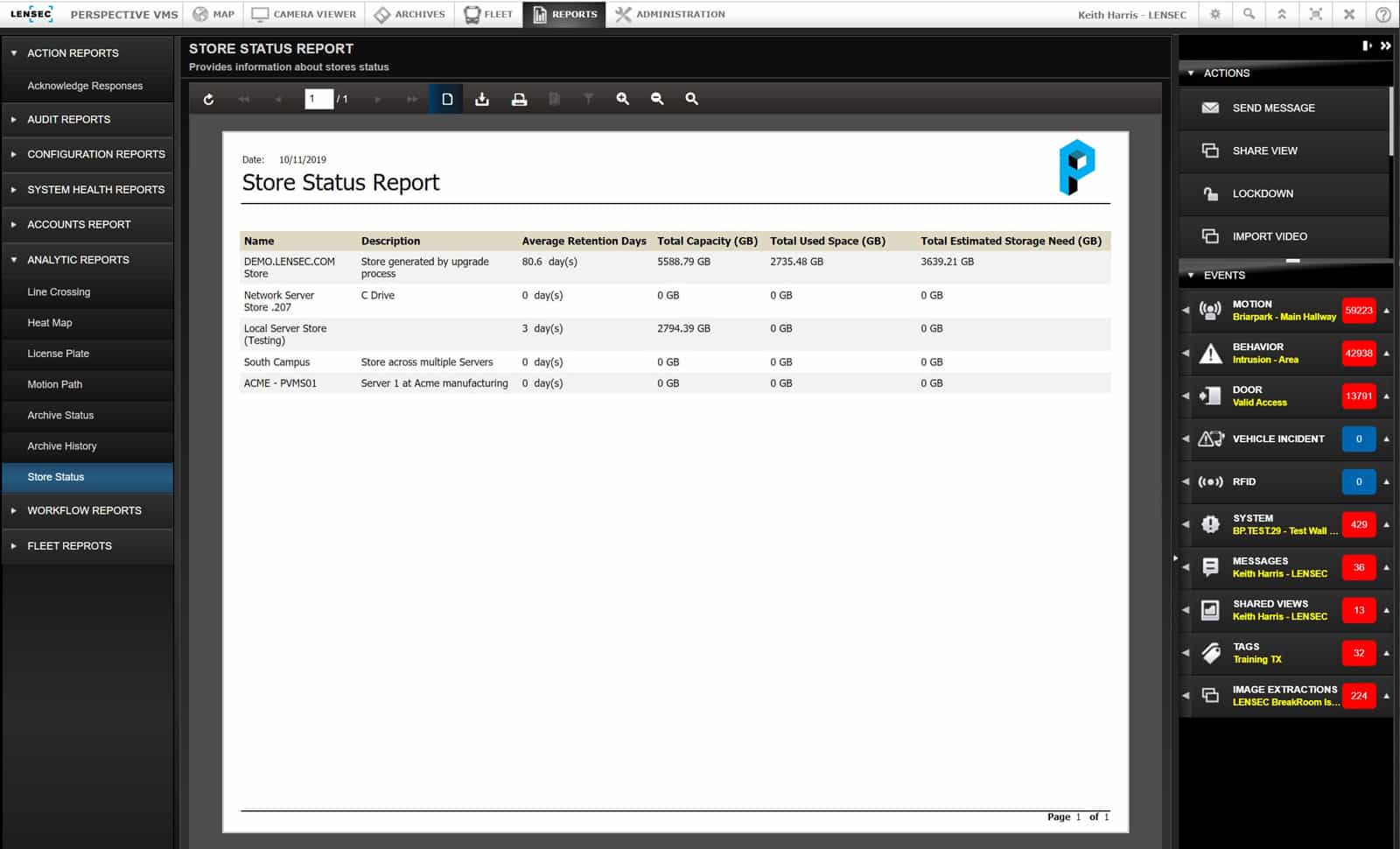 The archives storage is dynamic. You can add or delete stores in PVMS as needed. The store status report is used to see average retention days, total capacity, total used space, and a total estimate of storage needed.
The numbers shown on the store status report help you reach your archive retention goals. This will help you assess your total capacity of storage in Perspective VMS®.
There is a PVMS Product Tutorial on the Store Status Report. Chief Product Officer, Jeff Kellick, describes the Store Status Report in this tutorial video.
Perspective VMS® includes the right tools for building an enterprise security infrastructure. In a commercial market application, sites across regional areas, or even global organizations, may remain linked under the same unified security platform. LENSEC physical security engineers provide recommendations for network architecture across a distributed multi-site deployment. PVMS includes Interlink, a tool to maintain a synchronous connection between autonomous remote locations. Interlink is an advanced framework of interconnected systems. This tool allows for individual sites to operate fully autonomously, including web services. The primary differentiator this functionality introduces is individual web hosts at each site. This can maintain local connectivity when the network connection is lost over the Global Area Network (GAN/WAN) and full functionality of the application must remain. The systems unite under an interconnected framework when overall connectivity is established.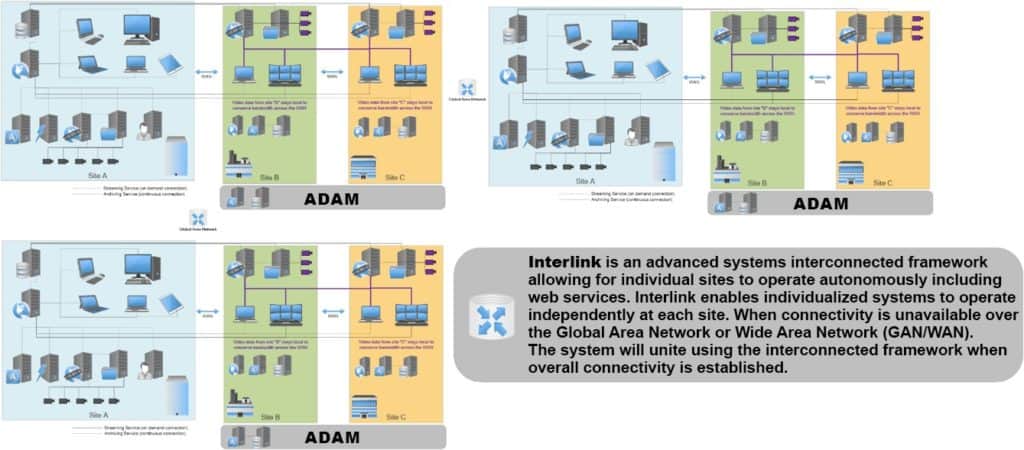 Getting all of your properties under one security platform is powerful and eases management of security assets. There are many additional tools available to provide reporting capabilities, collaborative tools for system users, remote access tools for site monitoring, and workflows to enable notifications for users upon alarm events. To learn more, contact the LENSEC physical security team to find out what Perspective VMS® can do your your commercial security enterprise.

One of the many benefits to becoming a qualified LENSEC partner is access to free software licenses for Perspective VMS® Enterprise Edition to any qualified partner and their employees. This offering exists in part to encourage partners and their staff to experience Perspective VMS firsthand.
Partners and their staff should become familiar with PVMS in their environment. This offers hands-on experience and encourages LENSEC partners to leverage PVMS demos for customer engagement.
FREE PVMS LICENSES FOR VAR PARTNERS
Free PVMS software can be a valuable sales tool allowing the partner's sales team to demonstrate complete solutions offered by the integrator. Showing specific and personalized examples of cameras, workflows, integrations, and administration. For individuals, downloading and installing PVMS provides great software for home-use, as well as a sandbox for testing and learning new features. Free licenses provided for partner use are also qualified for software upgrades when new versions of Perspective VMS® are available. Some integrators even have specialized sandboxes for managing multiple versions of PVMS for testing and support purposes.
PVMS LICENSE APPLICATION
We encourage all partners to apply for these free licenses simply by sending an email to LENSEC Partner Services. To start, email us your request for licenses. We need know PC/Server information which will be used to install the Not-For-Resale licenses, how many camera licenses you need, and send us the corresponding server key.
Next, please visit our downloads page to find the latest version of Perspective VMS®. Download and install the software. If you have questions about the installation, here is a quick reference guide for installing PVMS. This document will walk you through the installation process.
The server key can be obtained by using the Server Key Generator, an applet installed along with PVMS software. As an alternatively, the server MAC address may be submitted for the license key generation. The process for obtaining the license is detailed and submitted using the License Activation Request on the LENSEC website. Once received, we will send you a fully functioning license key for your system.
For more information and support on software installation, please reach out to LENSEC Partner Services. If you need to reach customer support, you can email us at [email protected] or call us at +1 (713) 395-0800 Option +1.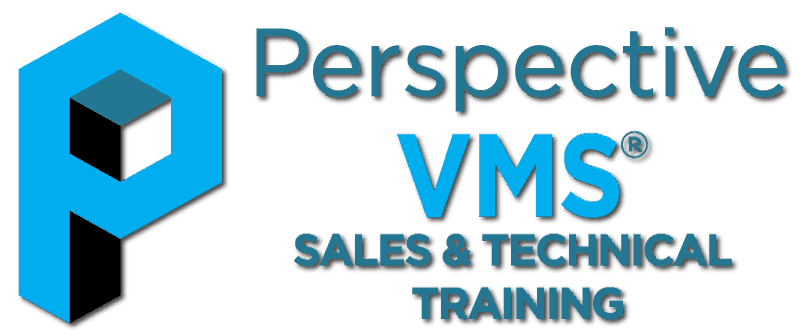 LENSEC PVMS Technical & Sales Training Dates
PVMS MENA TECHNICAL CERTIFICATION TRAINING
DATE: October 29-31, 2019
LOCATION: Holiday Inn Riyadh
Riyadh, Saudi Arabia
PVMS TECHNICAL CERTIFICATION TRAINING
DATE: November 14-15, 2019
LOCATION: LENSEC Headquarters
Houston, TX 

ADDITIONAL TRAINING DATES
IN HOUSTON & REGIONAL LOCATIONS
THROUGHOUT THE YEAR