A gunshot rings out. Within seconds, the location of the shooting has been pinpointed, live video streams from the scene are compiled, and all available tactical intelligence and live surveillance footage is immediately made available to law enforcement. This is all possible using the new integration from LENSEC and ShotSpotter.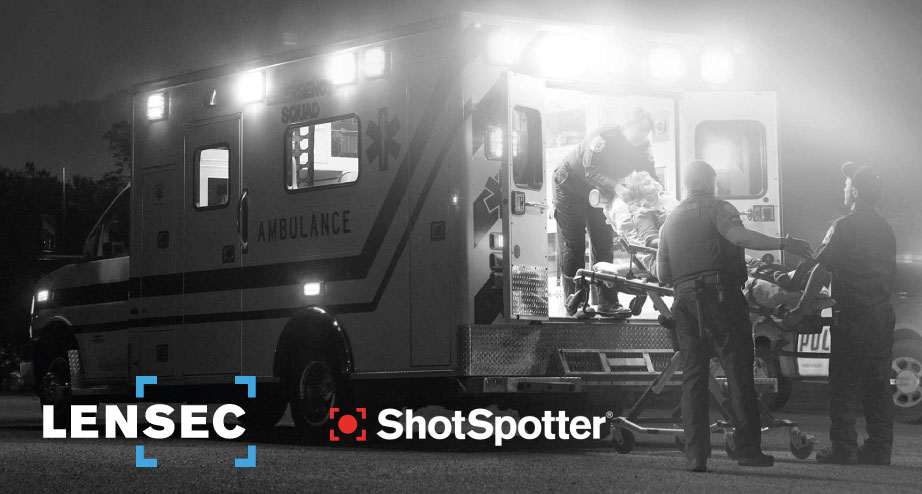 ShotSpotter's gunshot detection technology integrates with LENSEC's Perspective Video Management Software (PVMS)® to deliver potential lifesaving information to first responders. The capabilities provided by this integration save time in critical situations where every second counts. These seconds could mean the difference between life and death for victims. They could also be the difference between and capture and escape for suspects.
Once a gunshot is detected, automated workflows within the PVMS platform direct cameras at the incident location and pull camera feeds closest to the site. Instantly, there are eyes on the scene. PVMS also has a neighboring camera feature that allows other cameras located near the area of interest to capture and track individuals or objects such as fleeing vehicles. Whether it be a suspect or a victim, neighboring cameras provide constant monitoring of these individuals as they move through the area.
First and foremost, these automated reactions allow first responders to quickly come to the aid of any victims. Often following a shooting, police arrive to the scene but are unable to locate a victim or victims. They may also fail to realize there were any victims at the time of the shooting. Victims may have left the scene to get help or are still attempting to hide from the shooter. With PVMS and ShotSpotter, security professionals and first responders can have eyes on any potential victims from the beginning. Even if a victim has left the scene, neighboring cameras allow first responders to come to their aid quicker and in better response time, especially when every second matters.
Police and law enforcement officers are also aided by this technology partnership, as it enables them to better track a shooter or shooters. Like the victim tracking, if a suspect flees the area, the surrounding cameras provide real-time streamed video of the individual(s). Even if the suspect(s) leave the area, the captured video surveillance provides law enforcement the information they need to send out accurate BOLO profiles. This shared technology is also great for evidence collection. Using the surveillance videos, law enforcement officers are better able to locate shell casings and possible discarded weapons, track down additional witnesses, and intelligently analyze the type of gun that was used. Video surveillance footage also leads to stronger evidence against suspects when brought to trial.
The new capabilities offered by the ShotSpotter integration can also be used in tandem with additional LENSEC integrations and PVMS tools users are already familiar with. Advanced analytics offered by LENSEC, including license plate recognition, access control, and intrusion detection, could further assist at a potential shooting scene by providing valuable insights. PVMS is a unified security platform and should be used as such.
It is LENSEC's vision is to bring relevant information with speed and intelligence, providing for better safety and security across the world. The PVMS integration with ShotSpotter is just another step in seeing that vision through. We help law enforcement, and first responders act quickly using the most accurate, up to date information possible.
Want to learn more about our Perspective VMS®? Click here.
Learn more about ShotSpotter here.